OUR RESPONSE TO COVID-19
Providing Virtual Family Law Assistance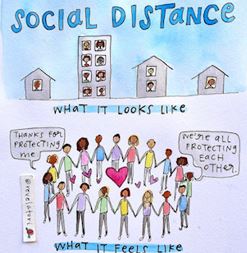 Click here for more information,

Lawyers' Contact Information
Sally Nicholes, Managing Partner – Sally@nicholeslaw.com.au

Keturah Sageman, Senior Partner – Keturah@nicholeslaw.com.au

Nadine Udorovic, Partner – Nadine@nicholeslaw.com.au

Rebecca Dahl, Partner – Rebecca@nicholeslaw.com.au

Catherine Giles, Senior Associate – Catherine@nicholeslaw.com.au

Kate Bell, Senior Associate – Kate@nicholeslaw.com.au

Alastair Noakes, Associate – Alastair@nicholeslaw.com.au

Isabel Britten-Jones, Associate – Isabel@nicholeslaw.com.au

Charlotte Wyles, Associate – Charlotte@nicholeslaw.com.au

Lauren Battersby, Associate – Lauren@nicholeslaw.com.au

Olivia Melville, Associate – Olivia@nicholeslaw.com.au

Mary Helen Woods, Lawyer – Mary@nicholeslaw.com.au
---
---
---
Nicholes Family Lawyers is a leading specialist provider of Family Law services based in Melbourne's CBD with clients throughout Australia and Internationally.
Our team of family and divorce lawyers, many of whom are accredited specialists in Family Law, are dedicated to achieving the best possible outcome for you and your family.
They are experienced in a broad range of specialist family law services which include not only family, divorce and de facto relationship law but also specialist children's matters, complex property settlements, GLBTI and same sex relationship matters and international family law.
We handle small matters through to the biggest and most complex disputes in the Family Court and the Federal Circuit Court of Australia and although our family lawyers are extremely experienced in litigation, we have a firm commitment to avoid court where it is in our clients' best interest to do so. All our lawyers are trained in alternate dispute resolution methods and we have specialists qualified in collaborative law and participating regularly in mediation.
---
Twitter
As the government's directives regarding COVID-19 become more restrictive, the proper observance of parenting order…
twitter.com/i/web/status/1…
Visit our Twitter page
---
Blog
Parenting during COVID-19
COVID-19 has upended daily life, no more so than for separated parents. As the government's directives become more restrictive, the proper observance of parenting orders and or informal parenting agreements will likely become increasingly difficult and, in some cases, impossible.   His Honour Wil...
Podcast Episode 1: How to parent in social isolation
At a time where we are forced to be at close proximity to each other, what can we do to keep ourselves safe, what can we do to keep our children safe? Vincent Papaleo joins Managing Partner Sally Nicholes on our first ever podcast to explain how to keep your household a home, and maintaining [&helli...
Sally infuses herself and her warmth, wisdom and compassion into everything. She weaves these traits, and treads the path of this arduous and at times very much invasive road with you, and thereby the intolerable becomes achievable.- Jacquie

Read more