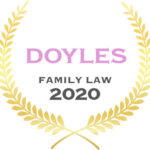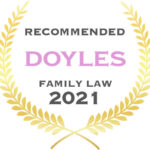 Nicholes Family Lawyers is a leading specialist provider of Family Law services based in Melbourne's CBD with clients throughout Australia and Internationally.
Our team of family and divorce lawyers, many of whom are accredited specialists in Family Law, are dedicated to achieving the best possible outcome for you and your family.
They are experienced in a broad range of specialist family law services which include not only family, divorce and de facto relationship law but also specialist children's matters, complex property settlements, LGBTIQA+ and same sex relationship matters and international family law.
We handle small matters through to the biggest and most complex disputes in the Family Court and the Federal Circuit Court of Australia and although our family lawyers are extremely experienced in litigation, we have a firm commitment to avoid court where it is in our clients' best interest to do so. All our lawyers are trained in alternate dispute resolution methods and we have specialists qualified in collaborative law and participating regularly in mediation.
---
Twitter
FREE LEGAL ADVICE: During
#lawweek
(17-23 May)
@nicholes_law
is running free 45-minute telephone advice sessions where yo…
Visit our Twitter page
---
Blog
Clayton v Bant [2020] HCA 44: A Case Summary
The recent High Court decision of Clayton v Bant [2020] HCA 44 highlights the complexities involved in cross-jurisdictional property settlement proceedings and the various legal rules and principles concerned regarding the finality of litigation. Careful consideration is required when deciding when ...
Superannuation Splitting following Separation
Dividing property following separation can be a challenging and emotional process. More specifically, the distribution of superannuation between a divorced couple can be relatively complex. Although superannuation is commonly a couple's major asset excluding the family home, it is often overlooked...
Sally infuses herself and her warmth, wisdom and compassion into everything. She weaves these traits, and treads the path of this arduous and at times very much invasive road with you, and thereby the intolerable becomes achievable.- Jacquie

Read more