We are proud to announce that Anna Parker, Partner of Nicholes Family Lawyers, will shortly be commencing an exciting new stage in her career and becoming a barrister. Anna has practised as a family law solicitor for 10 years, culminating in her role as a Partner at NFL.
During her time at NFL, Anna has headed up and mentored a team of lawyers, has been extensively involved in coordinating the firm's pro bono property advice clinic with the Women's Information Referral Exchange (WIRE) and the firm's family law blog, has acted as an Independent Children's Lawyer and has acted for and advised a variety of clients in a broad range of family law matters.
As a barrister, Anna will continue her diverse family law practice and will bring with her many skills developed during her time at NFL.
Anna leaves us with mixed feelings, being both excited for her future career path and sad to leave the friends she has made at NFL and the firm's friendly and supportive culture, commitment to social justice and diverse client base. She will always be grateful to Sally and the rest of the NFL team for her amazing experiences at the firm.
Anna leaves us as a close friend of the firm. We wish Anna all the best for her new endeavours and look forward to working closely with her to advance our clients' interests into the future.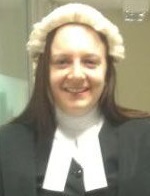 "I will miss Anna and valued her contribution as a partner.   Anna is a consummate professional and extremely collegiate.   I know Anna will remain a great friend of the firm."
Sally Nicholes