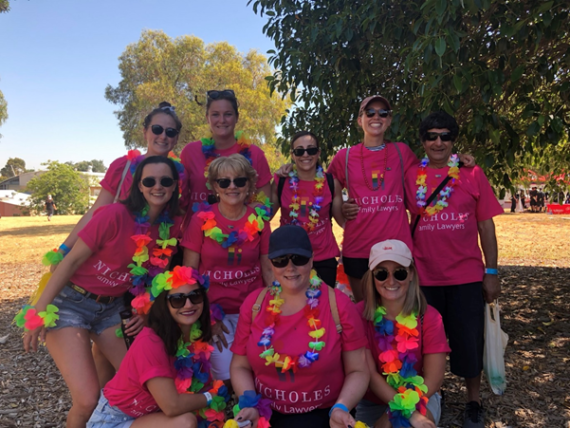 On Sunday 3 February 2019 Nicholes Family Lawyers took part in the Midsumma Pride March along Fitzroy Street in Saint Kilda. The 24th annual march took place in the sweltering Melbourne heat and capped off Melbourne's iconic Midsumma Festival.
The Pride March highlights thediverse groups, personalities, sexualities and experiences that make up the LGBTQI+community, bringing together members and allies in a parade of rainbows andpride. The annual festival aims to champion the LGBTIQ+ cultures, conversationsand intersects between generations, people and their experiences.
The Nicholes team joined otherbusiness groups in showing their support of the LGBTIQ+ community and revellingin the eutrophic atmosphere that engulfed the streets of Saint Kilda. Amongstthe music and glitter, not even the 40 degree heat could dampen our spirits.
At Nicholes Family Lawyers wehave a specialist LGBTIQ+ group of lawyers led by Bec Dahl with a focus on andinsight into issues affecting LGBTIQ+ communities and the surrounding law.