Relocation overseas is becoming a more common scenario for Australian families. Our team at Nicholes Family Lawyers frequently advises ex-pat and international clients who need assistance with Australian family law. In the past we have advised on matters that involved aspects in many jurisdictions, including but not limited too:
Vanuatu
South Africa
China
Turkey
Indonesia
New Zealand
Thailand
England
France
Argentina
Singapore
United States of America
Canada
Holland
Serbia
Japan
Malaysia
In addition, we have lawyers that speak Italian, Croatian and German.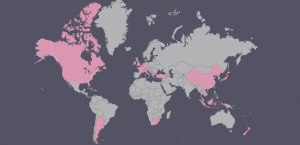 ---
World Congress on Family Law and Children's Rights
Managing Partner Sally Nicholes is a Board Member and the Vice Chair of the World Congress on Family Law and Children's Rights. In 2017 the 7th World Congress was held in Dublin, Ireland.  Sally Nicholes opened the conference.
In June 2018 Sally will be presented at the Association of Family and Conciliation Courts Conference (FCCC) in Washington DC. She co-presented with former Chief Justice of the Family Court, The Honourable Alastair Nicholson AO RFD QC, Lesa Gale of the Australian Federal Police and Lesley Podesta, CEO of the Alannah and Madeline Foundation to discuss the outcome of the World Congress.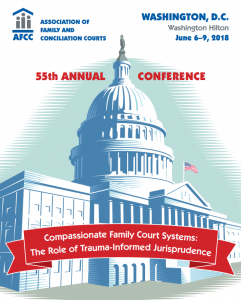 ---
International Blogs
Members of our International Law interest group at Nicholes Family Lawyers regularly prepare Blog Posts with a focus on current international developments. Read our international blog here: http://nicholeslaw.com.au/category/international_family_law/
---
In the News
Nicholes Family Lawyers are regularly featured in the News for our international work.
Greek newspaper, Neos Kosmos, recently wrote an article featuring Sally Nicholes and Associate Stefan Pantellis about international family law disputes between Australia and Greece.
In 2016 Keturah Sageman, Partner at Nicholes Family Lawyers was interviewed by ABC Radio and The Australian Newspaper on the issue of international child abduction
---
International Connections
Children's Rights International (CRI)
In October of 2016 Sally Nicholes, in her role as a board member of Children's Rights International (CRI), traveled to Cambodia to present a paper to the Ministry of Justice at the launch of the Domestic Adoption workshop on the Hague Convention.
The 6th Law Asia Family Law & Children's Rights Conference
Held in Hong Kong in June of 2016, the Conference focused on cross border family law and children's rights issues including surrogacy, the interaction of secular family law systems and religion, the impact of ADR on children, the ethical issues for family lawyers and dealing with modern family concepts across jurisdictions. Sally spoke at the symposium on the Australian position on surrogacy on an international expert panel.
The Quilt Programme
The Quilt programme aims to tackle gender-based discrimination and violence. The programme piloted in Victoria and was endorsed by Brett Gosper, the CEO of World Rugby. The programme aims to address domestic violence in rugby and asks for rugby clubs to discipline players committing domestic violence.
Read Sally Nicholes' discussion of the programme:
https://www.irishtimes.com/news/crime-and-law/rugby-players-may-be-disciplined-by-clubs-for-domestic-violence-1.3111309
International Academy of Family Lawyers
Keturah Sageman is a member of the International Academy of Family Lawyers (IAFL). The IAFL is an international association of practicing lawyers who are recognised by their peers as the most experienced and skilled family law specialists in their respective countries.
Law Asia
Keturah and Sally are also members of Law Asia, the law association for Asia and the Pacific.
---
How we can help:
If you have an international family law dispute or question, we have experience with the following:
Property settlement and the re-structure of family assets

: advising on property settlement and the re-structure of family assets following separation, including assets located both in Australia and overseas.

Arrangements for children

: advising on appropriate arrangements for children following separation, including where one party wishes to relocate with the children, or return to Australia with the children.

Matters involving international child abduction

.

Child support

: advising on appropriate child support arrangements and documenting these by way of binding child support agreements.

Registration of overseas orders

: including child support and maintenance orders and judgments.

Obtaining a divorce in Australia

: where one or more of the parties to the marriage is an Australian citizen.