Asset Protection for Sporting Professionals
Nicholes Family Lawyers understand the unique nature of the careers of sporting professionals and offer specialist advice and services to protect their assets during a relationship, or to advise upon the breakdown of a relationship. We have staff who have specific industry knowledge regarding a variety of sporting codes.
Sporting careers at the highest level can be highly lucrative yet relatively short-lived. Nicholes Family Lawyers are experienced in providing advice and drafting Binding Financial Agreements for sporting players and coaches and welcome working with individuals' financial advisors and management team. In addition, we have also provided information sessions to a number of elite sporting clubs in relation to asset protection.
---
Relocation and Parenting for Sporting Professionals
Elite athletes also often encounter the family law system when they have children, and may want to relocate with their children to further their careers. Nicholes Family Lawyers have significant expertise in relation to parenting matters, including interstate and overseas relocation.
---
Child Protection in Sporting Clubs
Nicholes Family Lawyers have partnered with various local sporting clubs to assist with the development of their own Child Protection Policies. As advocates with experience in providing guidance in regard to child protection matters, we are in a position to aid in the development of policies specific to the circumstances of particular sporting clubs.
Our Child Protection policies aim to tackle the difficult and often unregulated terrain navigated by adults and children as sporting clubs members to ensure that children and young people are protected from abuse and neglect at the hands of adults. Working together with your club, we can assist you to develop a set of guidelines aimed to protect all involved, tailored to your club's individual situation.  
We have also been involved in the development of programs in various sports, aimed at tackling family violence through the community based culture of sport.
---
Chicks Talking Footy
Nicholes Partner Rebeccca Dahl is a co-host of the multi award winning Chicks Talking Footy, which airs every Wednesday night at 7pm on JOY94.9. Bec and the team have broadcasted live from both Etihad Stadium and the SCG during the AFL's Pride Games over the last 3 years, as well as from the inaugural AFLW Pride Game in 2018.
Click here to read more.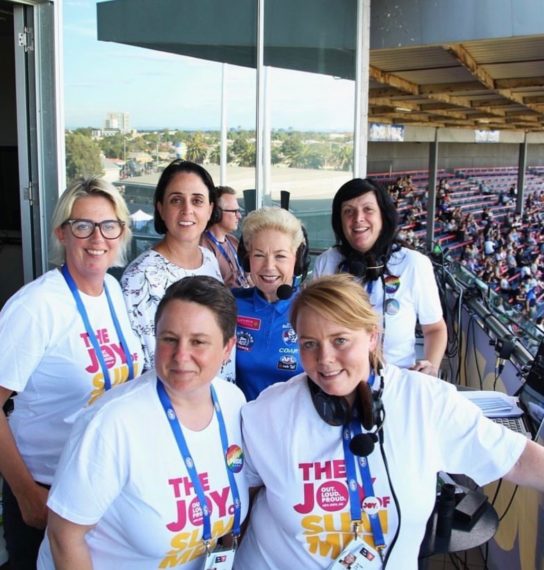 ---
Binding Financial Agreements
Click here to view our tab on Binding Financial Agreements.
---
Child Protection
Click here to view our tab on child protection.