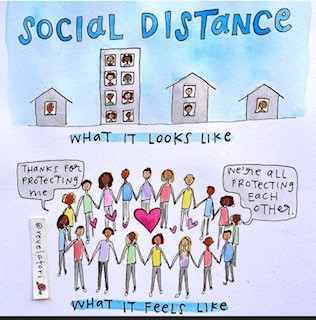 Providing Virtual Family Law Assistance
Nicholes Family Lawyers is committed to safeguarding the welfare of our staff, clients, and the broader community. As such, we have taken necessary measures to ensure, as reasonably practicable, that we are observing appropriate personal safety and hygiene to minimise the spread of COVID-19 (Coronavirus).
Virtual conferences for communication to our clients
As always, our priority is the safety of our staff and our clients. Therefore, we are offering clients the option of communicating with staff via telephone, Face-time, or skype meetings, as opposed to in-person contact. This decision will be made in consultation with the client, and if an in-person meeting is still preferred, this will currently be accommodated. Clients are also given the option to sign material electronically, involving filing digital copies of required documents. Naturally, if a client is feeling unwell, it is imperative that this is communicated to us so that a meeting via telephone or skype can be arranged.
Social distancing in face to face meetings
In-person meetings have been regulated by Government policies, which require a social distancing of 1.5m and for no handshaking to occur. These social distancing measures will be observed in all in-person meetings.
Our Firm's Online Services
We have developed tangible strategies to ensure that our matters are managed effectively amidst these unprecedented times. We encourage clients to utilise online family law services that are readily available for use. Namely, Settify (https://www.settify.com.au/) is an electronic server which immediately provides personalised information on a client's situation, by generating a brief including the client's instructions and financial data.
Online Family Law Services
Furthermore, Family Law clients have access to a range of legal services online, including the following:
Kids Helpline: a free, private and confidential telephone counselling service – 1800 55 1800 or https://kidshelpline.com.au/
Parent line: a state-wide counselling and support service for all Victorian parents – 13 22 89 or 1300 272 736
Safe Steps: a domestic violence hotline service for women and children – 1800 015 188
WIRE Helpline: free support, referral, and information for all Victorian women (non-binary and gender diverse inclusive) – 1300 134 130
Relationship Space: an online program to help parents manage divorce – www.relationshipspace.com.au
Online Family Violence Intervention Order Application – https://fvio.mcv.vic.gov.au/
It is important to note that these services do not substitute or supplement legal advice, and Nicholes Family Lawyers is available to discuss any client concerns on 9670 4122.
Current position of the Family Court and Victorian Courts
Nicholes FamilyLawyers is monitoring the stance of Victorian Courts in relation to COVID-19.
Nicholes Family Lawyers encourages all to stay safe and collected during these unprecedented times. We will continue to monitor updates and information as they become available.