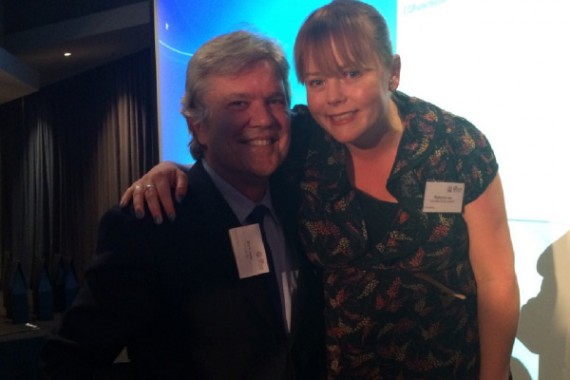 On 12 June 2014, the 2014 Victorian Golden Gavel Competition was held at CQ Functions. The Golden Gavel Competition is held each year by the Law Institute of Victoria and provides an opportunity for young lawyers to combine their wit and public speaking skills. Candidates had only 24 hours to prepare a presentation on a randomly allocated and humorous topic. Competitors were judged on their verbal skills and humour by a distinguished panel.
The panel included Judge, Liz Gaynor, County Court of Victoria, Mark Holden of the Victorian Bar (and as some of you may recognise, Australian Idol) and Geoff Bowyer, LIV President.
Rebecca Dahl entered the competition to represent Nicholes Family Lawyers.Rebecca's hilarious earned her third place in the competition. We congratulate Rebecca for doing a fantastic job and look forward to her next performance.